Big Time Gaming Slot Reveal
It has already been a month since the release of 'Star Clusters Mega Clusters' by Big Time Gaming. This slot release introduced new unique gameplay thanks to the introduction of Megaclusters. A new mechanic invented by Big Time Gaming and the studio's first grid release. After such an innovative slot release, what is next from the studio? We finally have one piece of the puzzle for the studios next game release. With a short twitter video showcasing some gameplay, with some parts of the slot cut off and not visible. Including the slot name, no information was provided with this video. Instead, we can just guess, with some answers easier to tell than others. One factor which is confirmed is the next Big Time Gaming is 'Megaquads'. Read on to learn more about this Big Time Gaming slot reveal.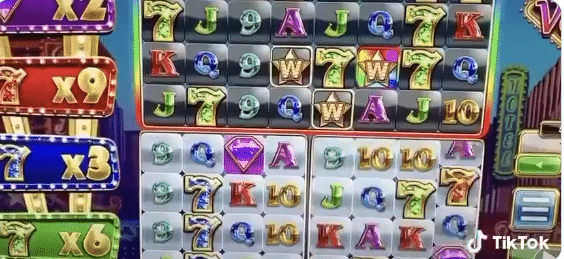 This slot has 4 individual reel sets which all spin within each spin. With 4 different multipliers seen on the left side of the reel set. All with different coloured backgrounds of green, blue, red and purple. With a vegas theme for the stunning visuals and a lot going on within the animations to keep it entertaining. What do you think about this first sneak peek? Be sure to check out our exclusive casino offers.