Dark Summoning (Hacksaw Gaming) – Slot Review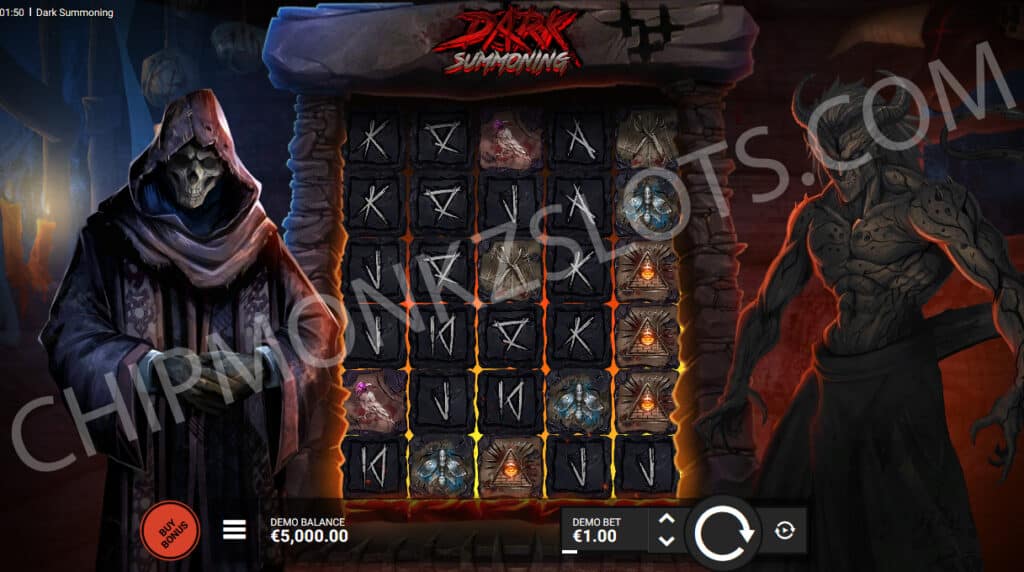 Dark Summoning is structured with 5 reels and 6 rows, offering 24 fixed pay lines. This high-variance slot boasts an RTP of 96.36% and a maximum win capped at 10,666x. Bets range from £0.10 to £100.
Dark Summoning Symbols & Pay Table

The game boasts a total of 14 symbols. This includes 5 lower-paying symbols represented by 10, J, Q, K, and A, and 5 premium symbols, featuring Scissors, Flies, Crows, Pyramids, and Goat Heads. Additionally, it incorporates a Wild Symbol, an Unholy Symbol, an Order Symbol, and a Lost Soul Symbol. The highest paying symbol is the Wild Symbol, rewarding 30x for landing 5 symbols across a pay line. There are two variants of Wilds: blue and red.
Dark Summoning Features & Mechanics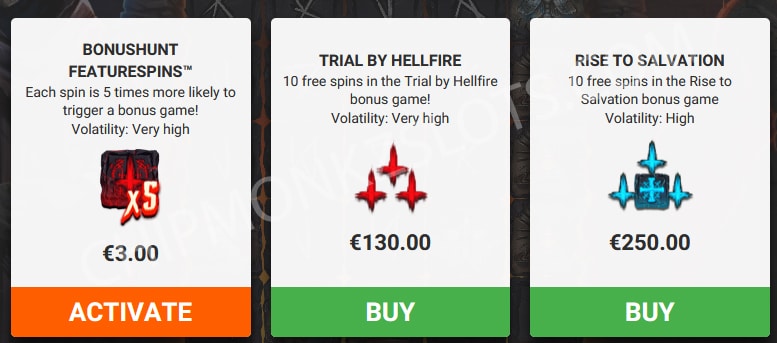 Blue Variants are present in the base game and in the Rise To Salvation Bonus Feature, while the Red Wild appears in the Trial By Hellfire Bonus Feature. Wilds may contain a multiplier value ranging from 2x to 100x. Multiple multipliers within a winning combination are summed up before being applied to wins.
Order Feature
Upon landing, an Order Scatter substitutes itself and 1-9 other symbols with Wild Symbols, with or without Multipliers. If multiple Order Symbols appear simultaneously, each triggers the Order Feature independently.
Unholy Summoning
Unholy Scatter symbols, appearing with at least one winning combination, are collected at the top right of the reel set and stored for the entire round. If 3 Unholy Symbols appear together, they are instantly collected.
Trial By Hellfire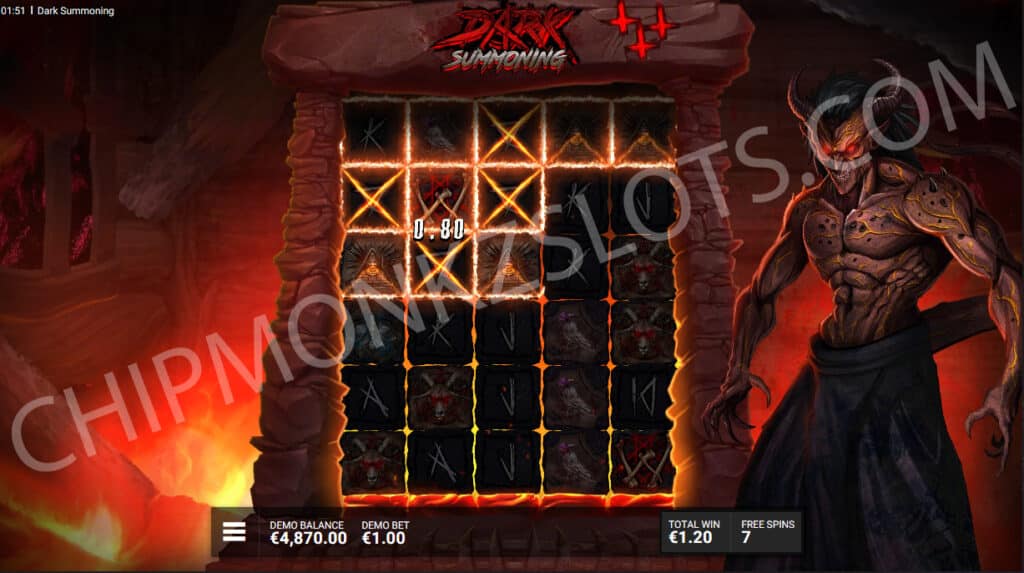 Activation requires the collection of 3 Unholy Symbols in the same round during the base game, granting 10 Free Spins. During these spins, successful positions are marked with Hellfire. Upon an Unholy Symbol's appearance, it activates the Fires Of Hell sequence. At the sequence's onset, the Unholy Symbol and all marked positions are replaced with Wilds, potentially having Multipliers. While the Fires Of Hell sequence is active, new wins do not create Hellfire. This feature is available for purchase at 130x your chosen stake size.
Rise To Salvation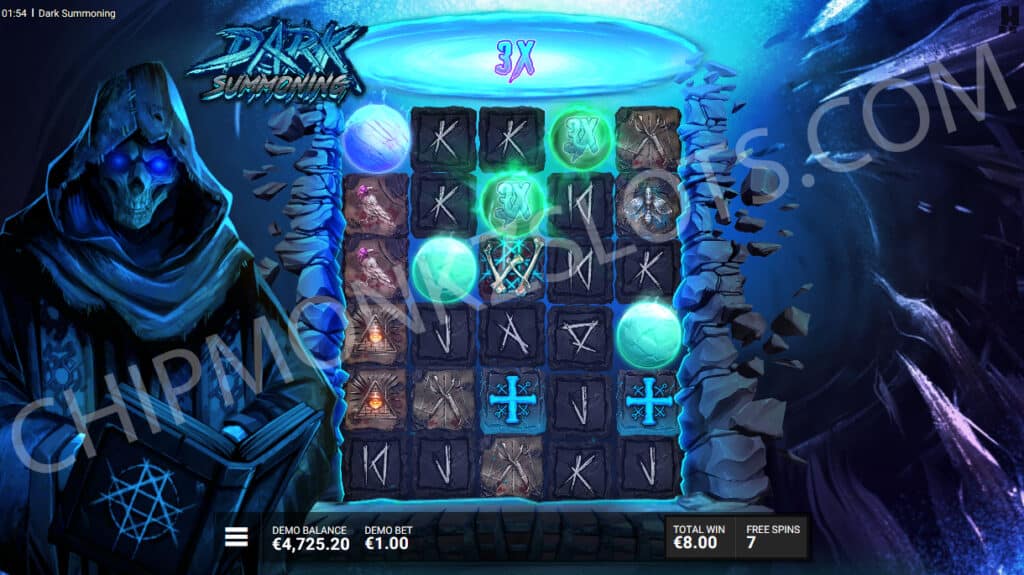 By collecting 3 Unholy Symbols during a single round in the base game, along with the presence of an Order Symbol when the third Unholy Symbol is collected, the Rise To Salvation bonus is triggered. This awards 10 Free Spins, where Symbol Drop and cascade direction are reversed, allowing symbols to move upwards. Special Lost Soul Symbols, when landed, remain on the reel set until the bonus ends or ascends.
Lost Souls ascend with other cascading symbols to fill empty spaces from wins. When a Lost Soul reaches the top row and ascends, it is removed. Lost Souls might carry a Global Multiplier or a Cash Prize. Global Multiplier Lost Souls contribute their Multiplier value (ranging from 2x to 100x) to all winning combinations. Cash Prize Lost Souls offer values of 10x to 666x the bet size, also applied to the Global Multiplier value. This feature can be purchased for 250x your chosen stake size.
Conclusion
Be sure to try out the game for yourself and check out our exclusive casino offers.