Qatar 2022 World Cup Overview (Results) – 24th November
Spain Vs Costa Rica 7-0
Looking back to yesterday, the predictions before this match were heavily in Spain's favour. The team did not let us down, winning the match 7-0 and dominating the pitch. With ball possession at a staggering 82% and only 18% for Costa Rica. With 17 shots in total, all by Spain with 8 shots on target. Costa Rica did not have any shots during this match. With a total of 20 fouls, 8 by Spain and 12 by Costa Rica. Resulting in 2 yellow cards for Costa Rica.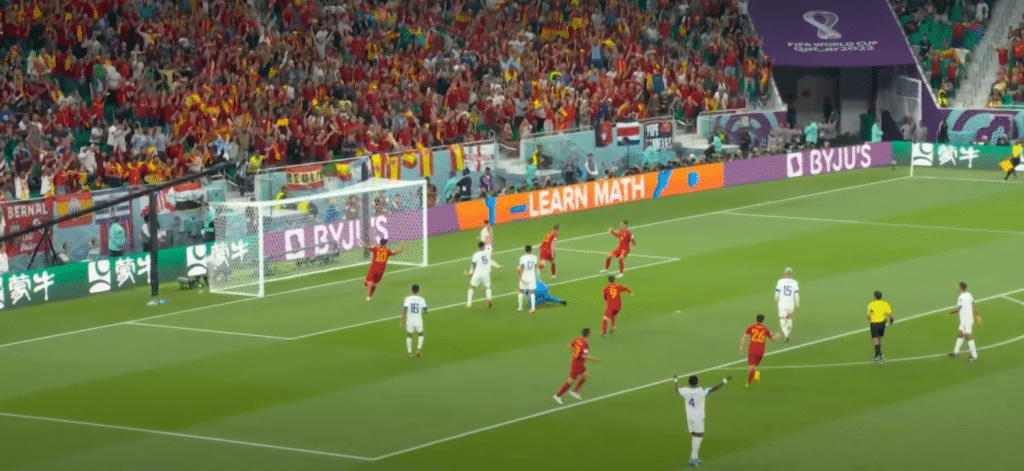 Costa Rica Defender Francisco Calvo was booked for a challenge on Soler. The second yellow card was handed to Costa Rica Striker Joel Campbell for bringing down Blade thanks to a late challenge. Now for goals scored;
Belgium Vs Canada 1-0
Canada had such an unlucky match, with 22 shots and only 3 on target. These 3 on-target were saved by Belgium goalkeeper Thibaut Courtois, who had a fantastic match. Ball possession was quite even between the teams, 54% for Belgium and 46% for Canada. There was a total of 25 fouls during this match, 11 for Belgium and 14 for Canada. Resulting in 5 yellow cards, 3 for Belgium and 2 for Canada. Let's talk about these; Canada had a lot of chances to score a goal, with a penalty awarded after a VAR review. A yellow card was given to Belgium Midfielder Yannick Carrasco, giving Canada this opportunity to score. Canada Midfielder Alphonso Davies stepped up to take this penalty shot. Unfortunately, Belgium goalkeeper Thibaut Courtois managed to save this penalty kick.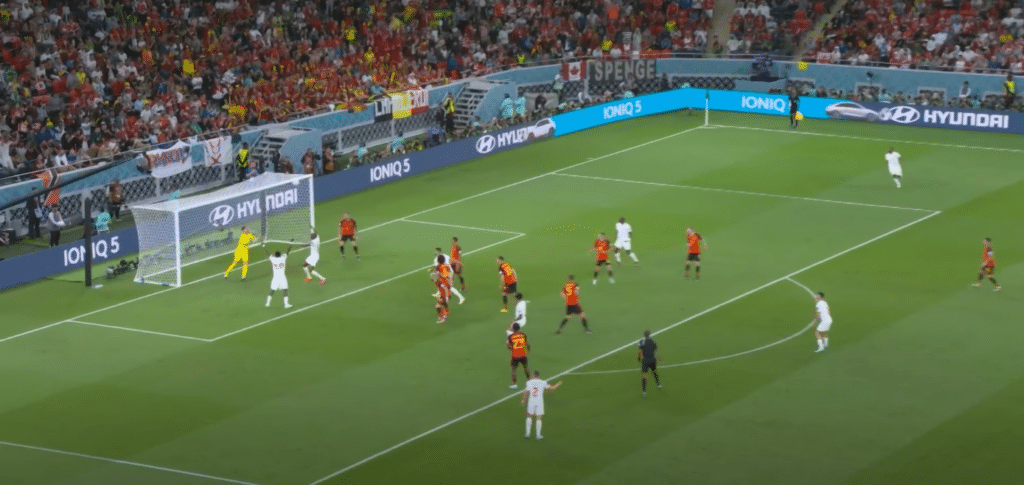 The only goal scored in this match was by Belgium Striker Michy Batshuayi in the 44th minute. A yellow card was given to Belgium Defender Thomas Meunier for elbowing Hoilett by mistake. Minutes later, another yellow card is given, this time to Belgium Midfielder Amadou Onana for another elbow incident, this time with Eustaquio. 2 Canada players were booked within minutes of each other, Midfielder Alphonso Davies for a late tackle on Trossard. The second is for Defender Alistair Johnston for a challenge on Openda. It is such a shame Canada did not manage to score, with so many shots and ball possession in the Belgium box.
Switzerland Vs Cameroon 1-0
This match kept supporters from both sides on the edge of their seats, with so much determination from both sides to score. Switzerland missed multiple corner shots in the Cameroon box, and Cameroon missed attempts to score, not managing to make a comeback. Ball possession was so even, with 51% for Switzerland and 49% for Cameroon. 15 shots were attempted in total, 7 by Switzerland 3 on target and 8 by Cameroon 5 on target.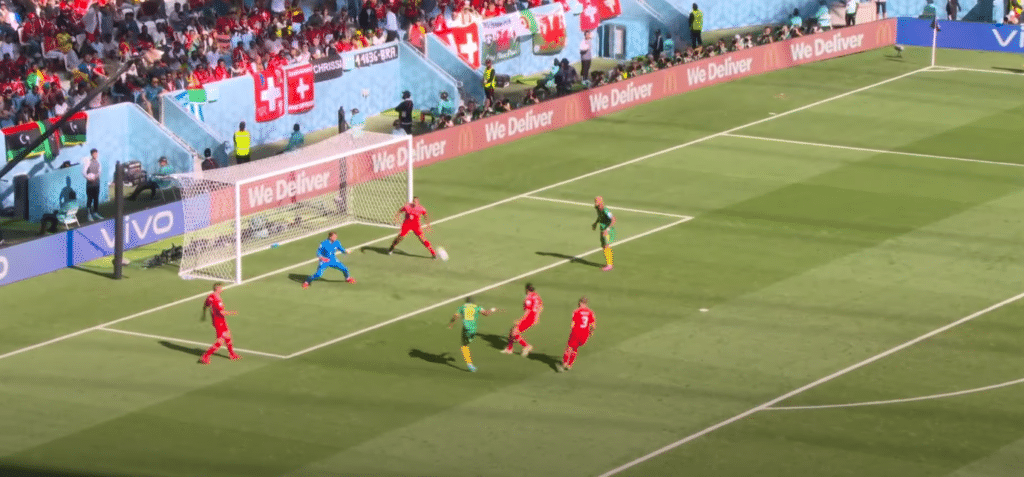 22 fouls occurred within this match, 12 by Switzerland and 10 by Cameroon. Resulting in 3 yellow cards being handed out. The first player to be booked is Cameroon Defender Collins Fai, for charging into Elvedi in the 36th minute. Switzerland Defender Nico Elvedi was the second to be booked for pulling back Choupo-Moting in the 64th minute. The third but last yellow card victim is Switzerland Defender Manuel Akanji. After fouling Anguissa in the 83rd minute. The one goal scored during this close match was by Switzerland Striker Breel Embolo in the 48th minute. It is such a shame Cameroon missed their opportunities to score a goal to have a chance to win.
Uruguay Vs South Korea 0-0
It was such a disappointing result; in the end, both teams had such close goals and missed opportunities during this match. All statistics are very even between the teams. For ball possession, Uruguay had 56% compared to 44% for South Korea. With 17 shots in total, 10 by Uruguay with 1 on target and 7 shots by South Korea with 0 on target. A total of 17 fouls occurred during this match, 7 by Uruguay and 10 by South Korea. With 2 yellow cards, one for each team.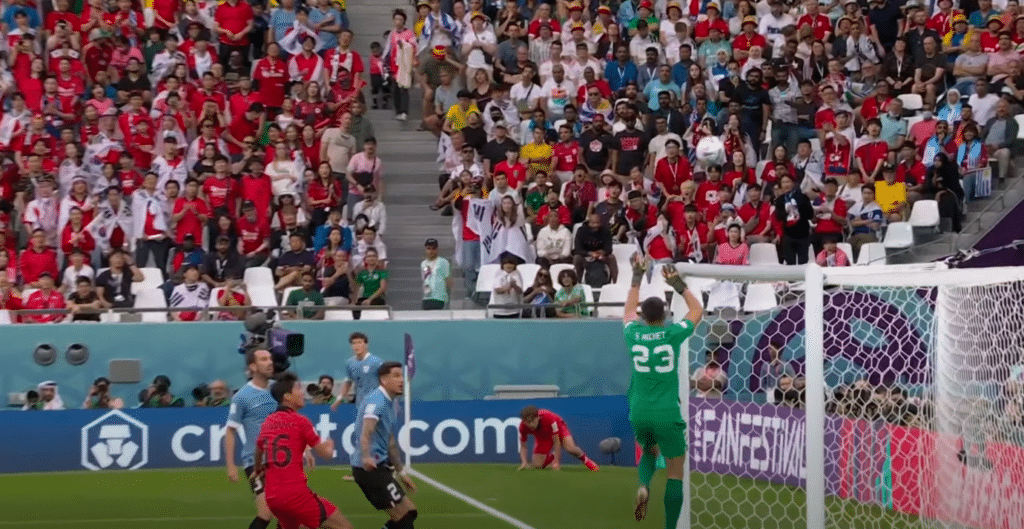 Uruguay Defender Martín Cáceres was booked for a late challenge on Son. Sotu Korea Striker Cho Gue-sung was booked for a clumsy challenge. It is a real shame another World Cup match has ended goalless this year.
Portugal Vs Ghana TBD
This is Ghana's 4th appearance at the FIFA World Cup, only managing to get past the group stage once. They last appeared in the World Cup in 2014. Portugal has only won 3 of their last 14 World Cup matches. The predictions are all in Portugal's favour, with an under 9% prediction for Ghana to take the win. This match will be held at Stadium 974, and kick-off is set for 14:00 UK time.
Brazil Vs Serbia TBD
Brazil is coming into this match unbeaten in their last 15 World Cup games. Winning 5 World Cups and having the best win rate with 73 game wins. Serbia has managed to qualify for 4/5 of the last FIFA World Cups. But can Serbia beat the odds? All predictions favoured for Brazil to take the win in this matchup. This match will be held at Lusali Stadium, and kick-off is set for 19:00 UK time.
World Cup 2022 Offers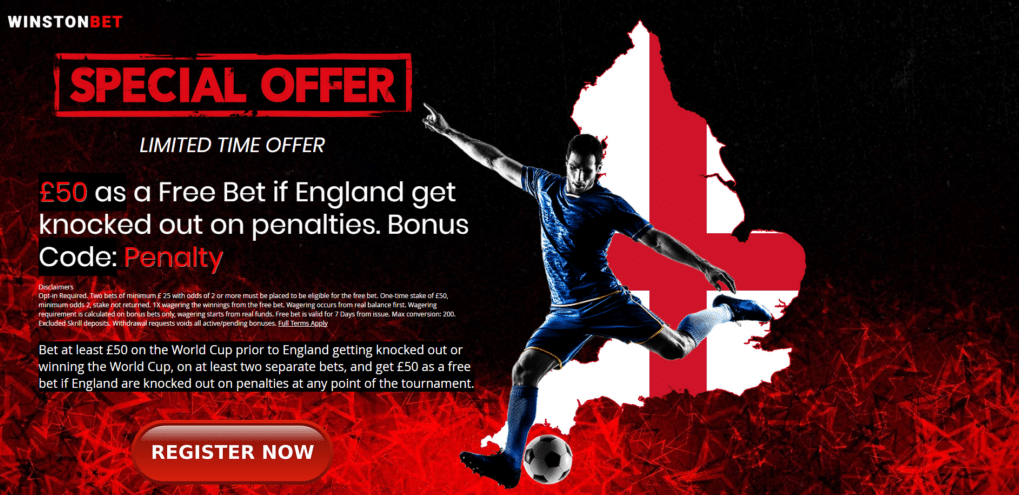 If you are wanting to place any bets during this World Cup I recommend checking out Winston Bet. This casino has exclusive offers for the 2022 World Cup, including special promotional offers and codes. Including £50 as a free bet if England gets knocked out on penalties, using code 'Penalty'. Plus a £5 free bet for every goal scored by Harry Kane, using code 'KANE'. For more information about these offers click the link and be sure to check out out other exclusive casino offers.