Qatar 2022 World Cup Overview (Results) – 27th November
France Vs Denmark 2-1
France went into this match with a 5 game-win streak, with all predictions in their favour. Taking home the win 2-1 and keeping their unbeaten streak. The first half was filled with gasps in the arena. With such a strong defence by Denmark and so many goal attempts from both sides. The second half was exciting, with goals finally entering the nets and a lot of celebrations. Let's get into the statistics; ball possession was nearly 50/50 with 48% for France and 52% for Denmark. There were a total of 31 shots, 21 for France with 7 on target and 10 for Denmark with 2 on target. 13 fouls occurred during this match, with 4 by France and 9 by Denmark. Resulting in 3 yellow cards.
The first yellow card was 20 minutes in for Denmark Defender Andreas Christensen. For bad positioning against Mbappé . A second card is minutes later for Denmark Striker Andreas Cornelius. For catching a Striker's ankle. The last is the France Defender Jules Koundé 43 minutes in. For a late tackle causing Nelson to fall over, catching his ankle.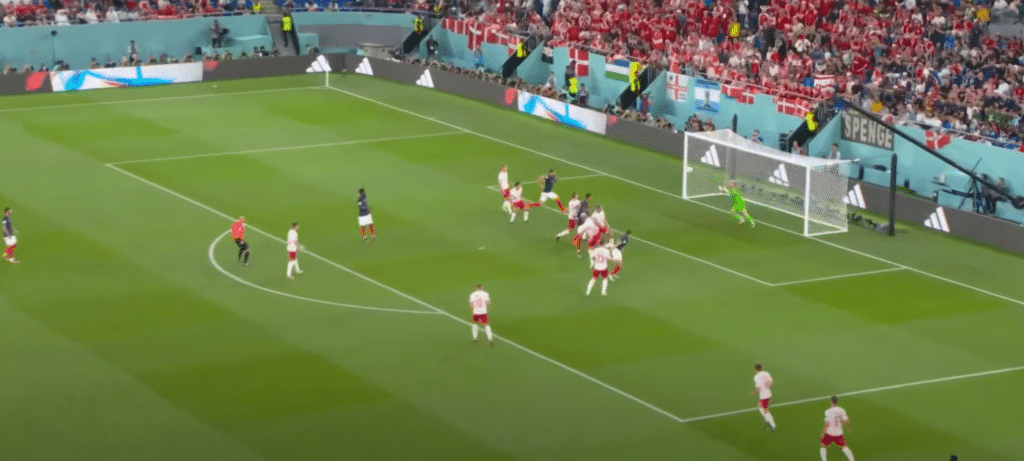 The first goal is scored by France in the second half by Midfielder Kylian Mbappé in the 62nd minute. Minutes later, Denmark fought back with a corner kick by Eriksen and a goal by Defender Andreas Christensen. France manages to score their second goal in the 86th minute. Midfielder Kylian Mbappé scored again, with 14 goals in his last 12 matches. 6 minutes of extra time was added, but no further goals were scored, and France took the win 2-1.
Argentina Vs Mexico 2-0
After a disappointing loss against Saudi Arabia in their last match, Argentina needs to make a come back and start earning points for this group stage. Argentina does just that, with a goal scored by Messi and an incredible second goal by Enzo Fernández. Mexico struggled to have an opportunity to score and make a comeback during this match. Let's get into the statistics; ball possession was in Argentina's favour. With 59% and 41% for Mexico. 9 shots, 5 by Argentina with 2 on target and 4 by Mexico with 1 on target. 34 fouls occurred during this match, 15 by Argentina and 19 for Mexico. Resulting in 5 yellow cards, 1 for Argentina and 4 for Mexico.
The first card is handed out in the 22nd minute to Mexico Defender Néstor Araujo. For catching Acuna's ankle in a tackle. The second is for Argentina Defender Gonzalo Montiel for taking down Gutierrez in the 43rd minute. The third is just after the second half begins, for Mexico Midfielder Erick Gutiérrez. Thanks to a clumsy tackle on Messi. Fourth is for Mexico Midfielder Héctor Herrera in the 66th minute for tubbing back Acuna. The final card is in the 89th minute for Mexico Striker Roberto Alvarado thanks to a challenge on Otamendi.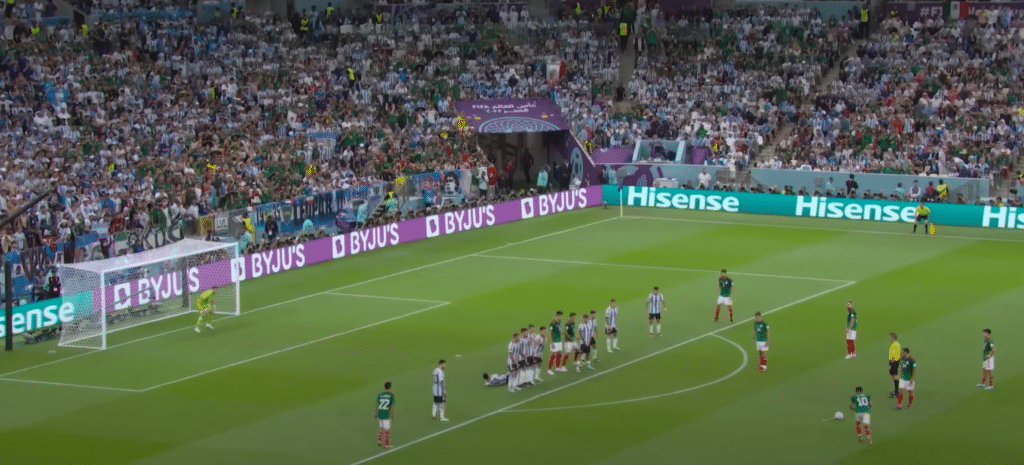 The first goal is scored in the 64th minute by Argentina Striker Lionel Messi. Now scoring in 6 successive appearances for Argentina. A second goal for Argentina is scored by Midfielder Enzo Fernández in the 87th minute with an incredible curl into the top corner. Mexico struggles to get an opportunity to score and does not make a comeback in the end.
Japan Vs Costa Rica 0-1
Japan managed to shock the world with their incredible 2-1 win against Germany on Wednesday. Japan fans cleaned the stadium, and the players left the locker room spotless. Japan now faces Costa Rica, with an intense match and one lucky goal by Costa Rica for the win. Let's get into statistics, 17 shots occurred with 13 by Japan 3 on target and 4 by Croatia, with 1 on target. Ball possession was nearly even, 57% for Japan and 43% for Croatia. A total of 31 fouls, 22 by Japan and 9 by Croatia. 6 yellow cards were handed out 3 to each team. These were handed out to;
The only goal is scored by Costa Rica in the 81st minute by Midfielder Keysher Fuller. The Japan goalkeeper manages to hit the ball mid-air, but it still manages to go into the net.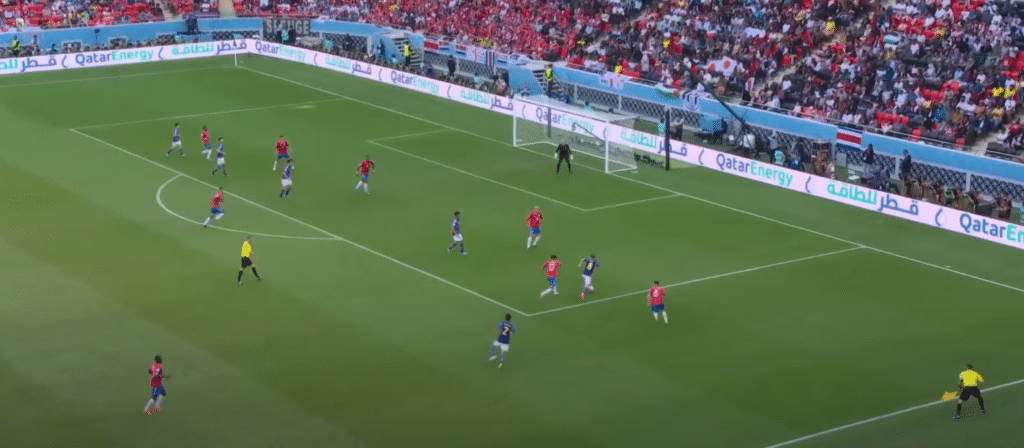 Belgium Vs Morocco 0-2
This is the first time Belgium has suffered a loss in the group stage in 14 matches at the World Cup. During this match, Belgium had 67% ball possession and only 33% for Morocco. 20 shots, 10 by Belgium with 3 on target and 10 for Morocco with 4 on target. A total of 24 fouls occurred during this match, 10 by Belgium and 14 by Morocco. 2 yellow cards, 1 for each team. The first is for Belgium Midfielder Amadou Onana in the 29th minute. The second is during the second half overtime, for Morocco Midfielder Abdelhamid Sabiri for clattering Vertonghen.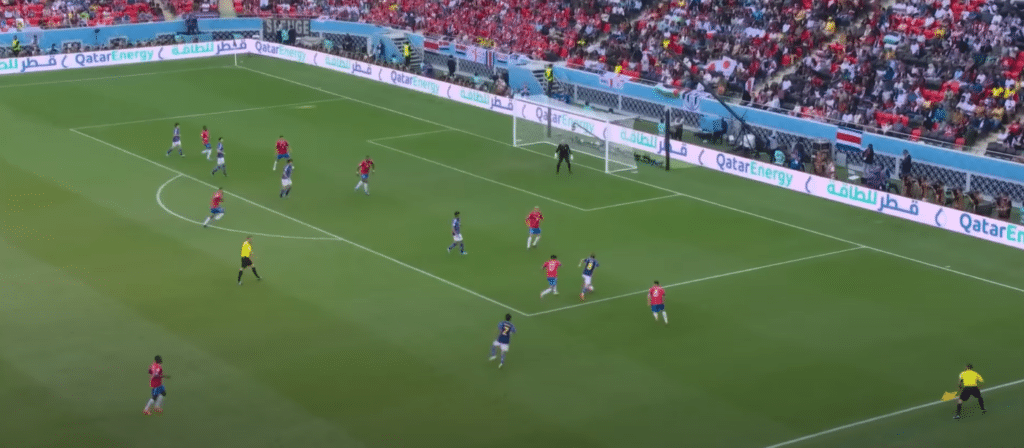 A goal by Morocco is ruled out in overtime in the first half. After a VAR review. The first goal is scored by Morocco in the 73rd minute by Defender Romain Saïss. A second goal is scored by Morocco in overtime during the second half. By Striker Zakaria Aboukhlal. Belgium struggled to score and Morocco, despite a goal ruled out, won 2-0.
Croatia Vs Canada TBD
This match will be held at SKhalifa International Stadium, and kick-off is set for 16:00 UK time.
Spain Vs Germany TBD
This match will be held at Al Bayt Stadium, and kick-off is set for 19:00 UK time.
World Cup 2022 Offers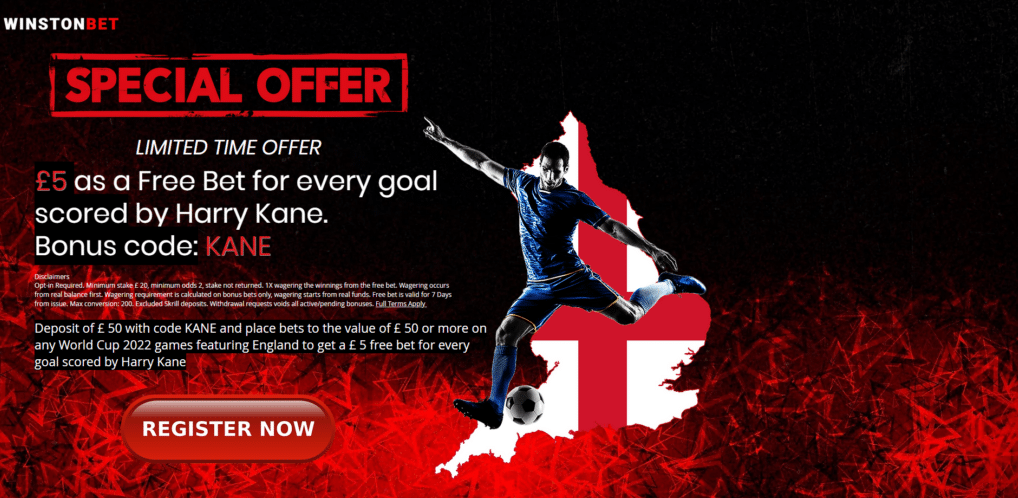 If you are wanting to place any bets during this World Cup I recommend checking out Winston Bet. This casino has exclusive offers for the 2022 World Cup, including special promotional offers and codes. Including £50 as a free bet if England gets knocked out on penalties, using code 'Penalty'. Plus a £5 free bet for every goal scored by Harry Kane, using code 'KANE'. For more information about these offers click the link and be sure to check out out other exclusive casino offers.