Qatar 2022 World Cup Overview (Results) – 26th November
Netherlands Vs Ecuador 1-1
When we visited this match yesterday, all predictions were for this game to end in a draw. This match did indeed end in a draw, with one goal for each side; for statistics, ball possession was nearly even, with 55% for the Netherlands and 45% for Ecuador. A total of 17 shots, 2 by Netherlands with 1 on target and 15 by Ecuador with 4 on target. There were 27 fouls, 15 by Netherlands and 12 by Ecuador. Resulting in 1 yellow card. Which was for Ecuador Midfielder Sebas Méndez in the 57th minute. For catching Depay in a late arrival of challenge.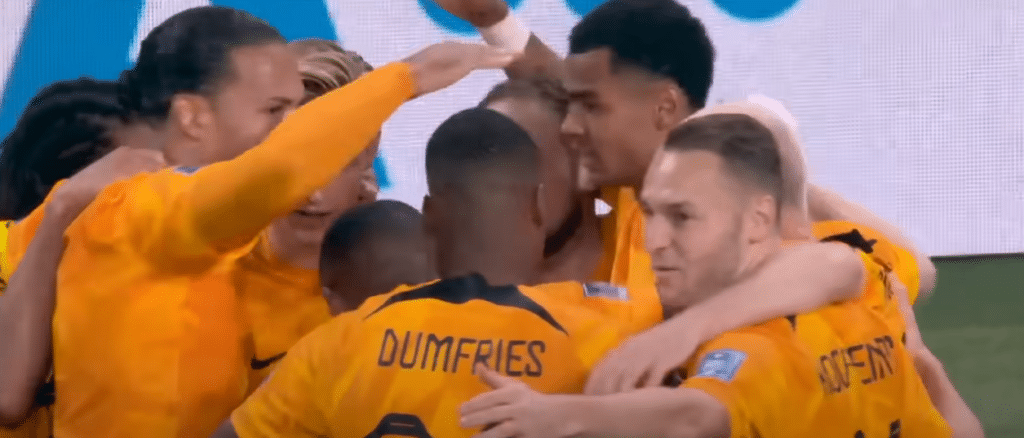 The first goal was scored 6 minutes into the game by Netherlands Striker Cody Gakpo. Ecuador did manage to score a goal before the end of the first half. Unfortunately, this goal was ruled out due to Porozo being offside. Despite Porozo not touching the ball, deemed to be in the passage of play. Minutes into the second half, Ecuador manages to score, making things even between the teams. Midfielder Enner Valencia scored from the edge of the box. The game ends in a draw, with some great shots on target and disappointment within both teams to not take the win.
England Vs USA 0-0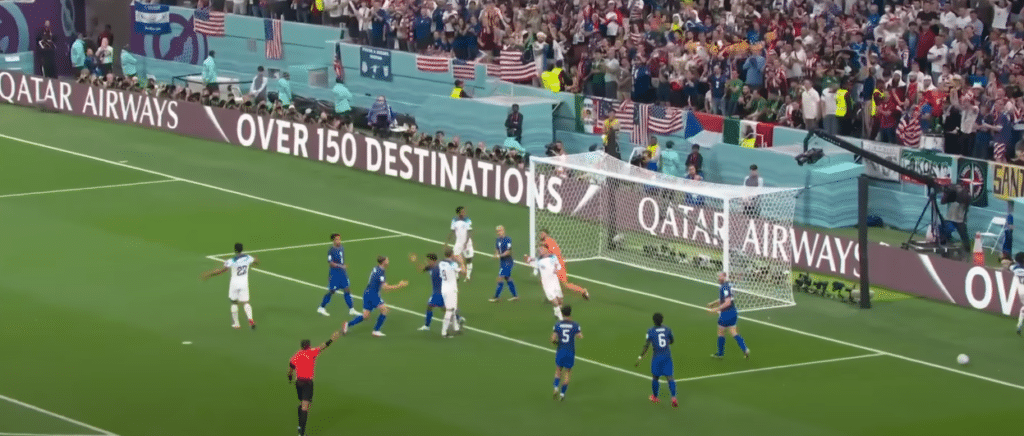 Looking at predictions yesterday, they were all in favour of England bringing home the victory. However, this match was full of emotions from supporters. With a disappointing draw of 0-0, filled with many close goals by both teams. For statistics, ball possession is close, with 56% for England and 44% for USA. 24 fouls occurred during this match, 9 by England and 15 by the USA. With no Yellow or Red cards handed out during this match. I am confident in saying all England fans were filled with emotion after watching this match last night.
Tunisia Vs Australia 0-1
This match was definitely filled with emotions, with a lot of shots and only 1 goal in the end. Tunisia tried so hard to score to at least secure the draw. For statistics for ball possession, 59% for Tunisia and 41% for Australia. 23 shots, 14 by Tunisia with 4 on target and 9 shots, 2 on target for Australia. A total of 31 fouls, 16 by Tunisia and 15 by Australia. 3 yellow cards were handed out during this match, all to Tunisia players.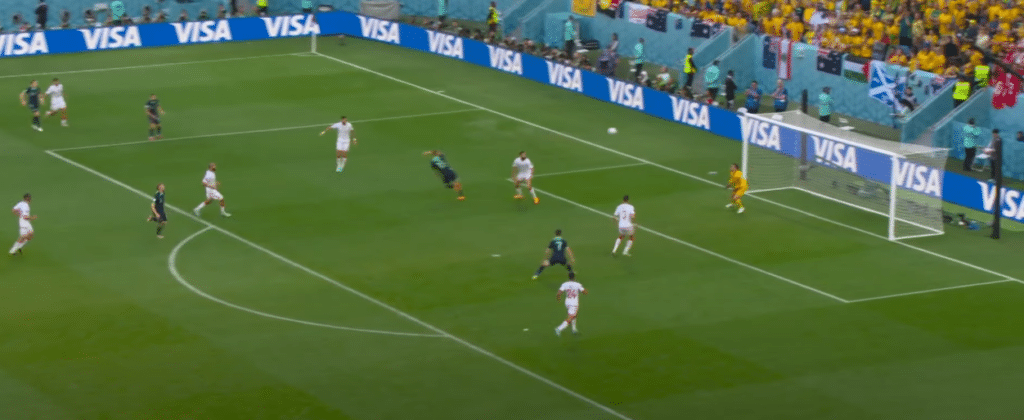 The first yellow card was handed in the 26th minute to Tunisia Midfielder Aïssa Laïdouni. For catching Goodwin with a late swipe. The second was in the 64th minute, by Tunisia Midfielder Ali Al-Abdi. For pulling back Irvine. The third is in extra time, for Tunisia Midfielder Ferjani Sassi for a handball. The first and only goal was scored by Australian Striker Mitchell Duke in the 23rd minute. With an incredible header in the box. It is a shame that Tunisia could not make them come back during this match.
Poland Vs Saudi Arabia 2-0
It was such an intense game between these teams; Saudi Arabia had so many attempts to score and failed each time. Poland had 2 incredible goals, with multiple posts hits nearly granting them a bigger lead in this match. Saudi Arabia won with ball possession, with 64% and 36% for Poland. A total of 35 shots, 9 by Poland with 3 on target and 16 for Saudi Arabia with 5 on target. 33 fouls occurred, 18 by Poland and 15 by Saudi Arabia. With 5 yellow cards, 3 for Poland players and 2 for Saudi Arabia players.
The first player to be booked is Poland Defender Jakub Kiwior, for a late challenge on Ali-Shehri in the 15th minute. One minute later, another yellow card, this time for Poland Defender Matty Cash, for a late challenge on Al Dawsari. Minutes later, another yellow card to Poland, for Striker Arkadiusz Milik, for pulling back Al Amri. Saudi Arabia's first yellow card is in the 21st minute for Midfielder Abdulelah Almalki. Just before the first half is over, Saudi Arabia Defender Abdulelah Ali Awadh Al Amri is booked for a poor challenge on Lewandowski.
The first goal is scored by Poland in the 39th minute by Midfielder Piotr Zieliński. A penalty shot is awarded to Saudi Arabia after a VAR review in the 44th minute. This penalty is missed by Saudi Arabia Midfielder Salem Aldawsari. An additional 10 minutes is added to the first half of this match. Poland's second goal is scored in the 82nd, by Striker Robert Lewandowski with his first ever World Cup goal. Saudia Arabia was very unlucky not to score any goals during this match, with so many attempts and a missed penalty shot.
France Vs Denmark TBD
France is currently on a World Cup match win streak, winning their last 5 matches. However, looking at predictions, this match will be a close victory for France or a disappointing draw. This match will be held at Stadium 974, and kick-off is set for 16:00 UK time.
Argentina Vs Mexico TBD
Argentina's incredible win streak was taken away with a loss to Saudi Arabia, which shocked the whole world. Can Argentina make the comeback they need to get the points they need in this group stage? This match will be held at Lusail Stadium, and kick-off is set for 19:00 UK time.
World Cup 2022 Offers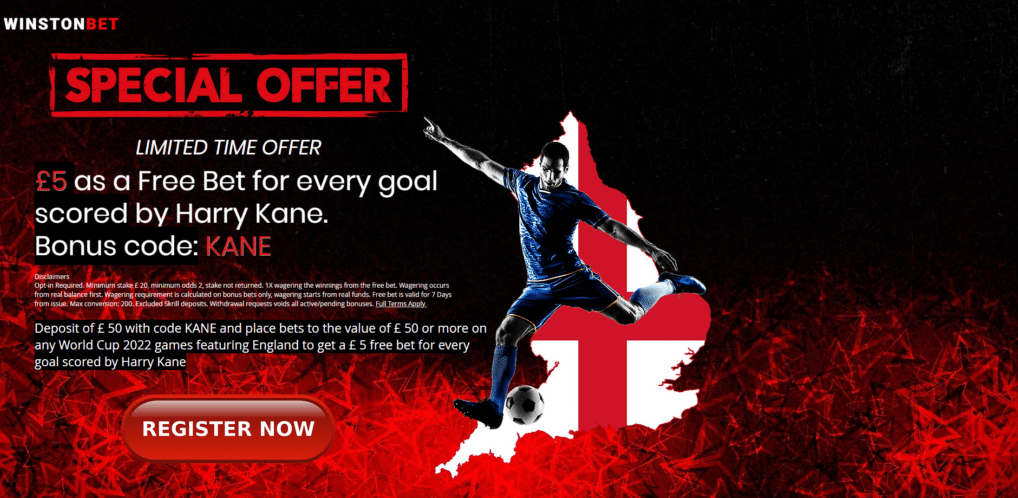 If you are wanting to place any bets during this World Cup I recommend checking out Winston Bet. This casino has exclusive offers for the 2022 World Cup, including special promotional offers and codes. Including £50 as a free bet if England gets knocked out on penalties, using code 'Penalty'. Plus a £5 free bet for every goal scored by Harry Kane, using code 'KANE'. For more information about these offers click the link and be sure to check out out other exclusive casino offers.