Foxium (9 Enchanted Beans) – Q&A
We recently had the chance to speak with Nicole, Senior Sales/Account Manager at Foxium. With the recent announcement of their new game, 9 Enchanted Beans, we were eager to delve into the details of the game and discuss the future plans for the company. Read on to see what was discussed in this 9 Enchanted Beans Q&A ;
Tell us about Foxium…
Absolutely happy to! Foxium is an Estonian-based games studio made up of some supremely talented creatives, all with a passion for delivering exceptional audio-visual experiences, first-class mechanics and unique storytelling. Oh, and let's not forget that fantastic win potential, which is a cornerstone of our game development process. With every game Foxium delivers, we want to give players the opportunity to enjoy a captivating entertainment experience, by creating a game that's as easy to understand as it is immersive and rewarding. We often hear from our operators that Foxium content is easy to recognise from our exceptional graphics and signature storytelling, of which we are very humbled and proud.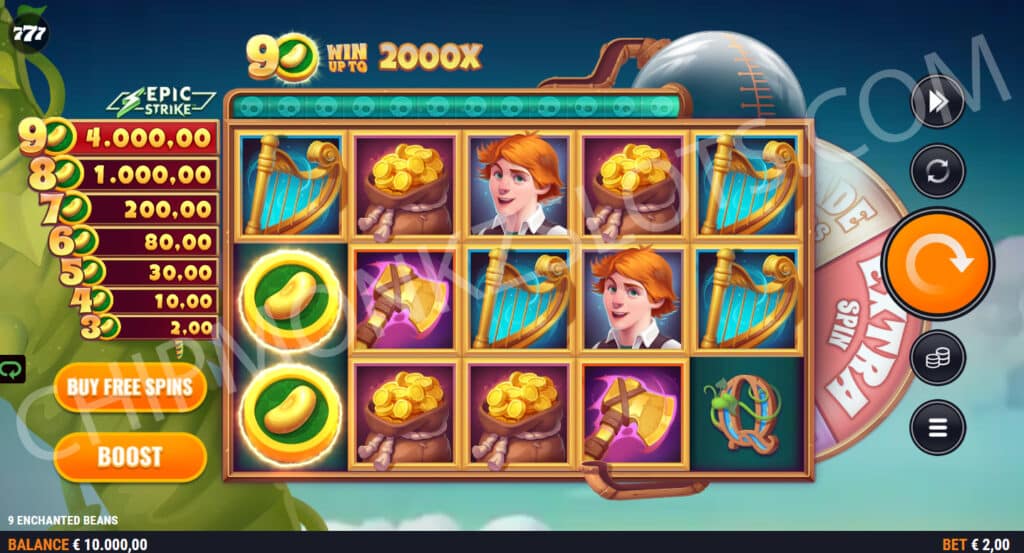 What inspired the release of 9 enchanted beans?
Inspiration was drawn from a combination of the proven Epic Strike™ mechanic, a take on a strong age-old story and ensuring that there is never a dull moment in player experience. 9 Enchanted Beans takes players on a journey high above the clouds where they meet a host of entertaining characters, discover great win potential, and have oodles of fun along the way. Just like in the well-loved fable our slot is based on, players have the chance to reach great heights in prizes, kind of like Jack's mission to reach the top of the beanstalk and enter the castle filled with riches.
How does 9 Enchanted Beans stand out compared to your previous releases?
Story telling has always been the foundation of Foxium content, but with 9 Enchanted Beans Epic Strike™, we've gone a little deeper with harnessing a proven player mechanic and combining it with sensational win potential, excitement, and humour in as creative a way as possible. We know that players love to collect and feel progression in their experiences, so the Epic Strike™ mechanic lends itself extremely well to the game's narrative. There is always something happening, with a generous hit frequency of bean collection, while collecting Ogre skulls leads to more Epic Strike™ wins. And that's just the base game! Entering free spins brings a whole new level of excitement with bigger rewards and a comical gift-giving goose. We are super happy and excited to see how players will react to this game when it goes live on 1 November.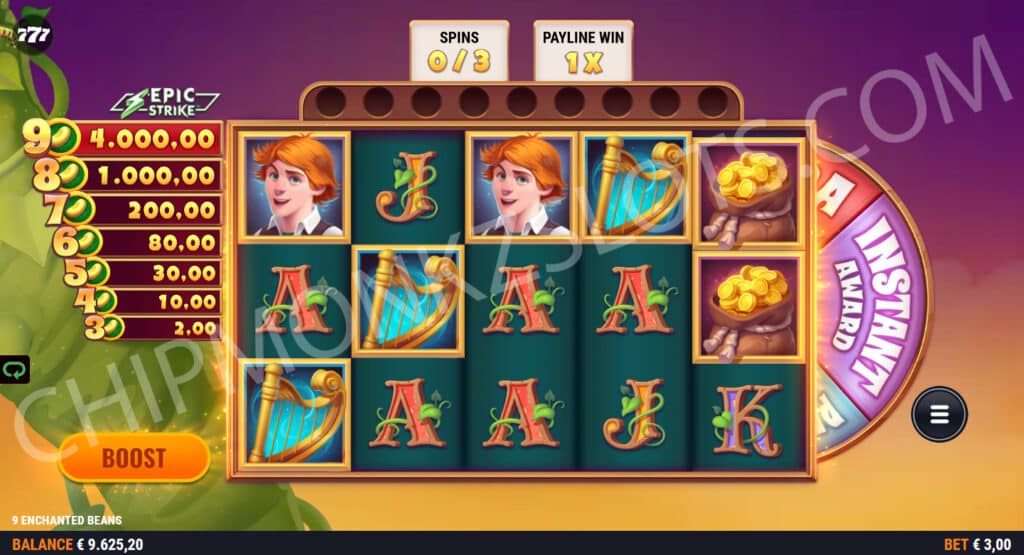 What is your next launch? what are the main aspects of this game that players can be excited for?
It's full steam ahead in the Foxium studio with our next launch, pun intended! Blazin' Rails is the name, and this slot invites players to board a train loaded with money vaults with huge prizes of up to 10,000x. This is no ordinary money train… it's fast, it's fun and it's filled with fantastic features, including Cash Collect, a Train Booster meter that multiplies wins, additional symbols that add more value, fixed jackpots and Free Spins. Speaking of Free Spins, this is where players will be on the edge of their seats, as the excitement really takes hold. A money vault loaded with cash sits above each of the five reels, and the key is to land as many train and multiplier symbols to increase the values. Land the 'Collect All' symbol on reel five and you're on track to reap some seriously huge prizes!

As with all Foxium content, the studio has combined an exciting soundtrack to complement the interactive gameplay. While the gameplay and anticipation intensifies, a frantic string composition races along in the background to deliver an experience that's as thrilling as it is rewarding. We are certainly eager for this train to depart!