Infinity Dragon Studios (Crimson Moon) – Q&A
We recently had the chance to speak with Edah Dubrea, Operations & Special Projects Manager at Infinity Dragon Studios. With the recent announcement of their new game, Crimson Moon, we were eager to delve into the details of the game and discuss the future plans for the company. Read on to see what was discussed in this Crimson Moon Q&A ;
Tell us about Infinity Dragons Studios.
Infinity Dragons is a super fun studio with a mix of passionate slot creators. We love creating games with big math and even bigger entertainment values that really bring the thrill factor to our players and those unforgettable moments when players hit those big wins. It's what fuels our passion and drives our work every day. Our team is a diverse group, with team members hailing from all corners of the world and bringing a unique, cross-cultural perspective to our designs. We tend to create games with big production values too, and love to craft unforgettable characters and weave together breath-taking art and sensational soundscapes, creating an immersive experience that captivates players. Crimson Moon is a great example of that philosophy.



What inspired the release of Crimson Moon?
The release of Crimson Moon was born from the inspiration to combine the ever-popular Link&Win™ mechanic with an underserved theme that the team were all really into; the world of dark superheroes and crime-fighting!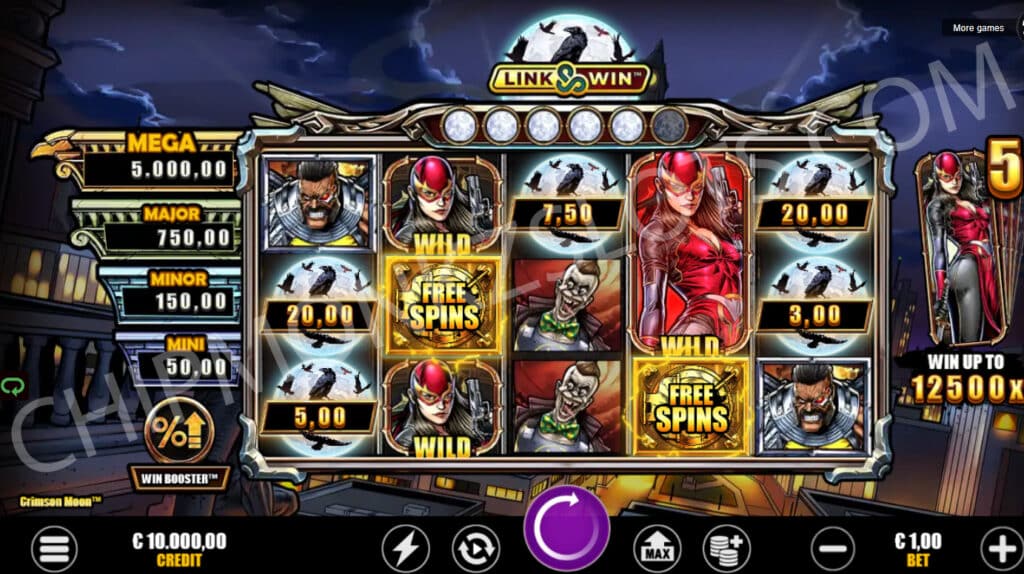 How does Crimson Moon stand out compared to your previous releases?

We've never done a game with such a dark and foreboding setting before. And we took the vigilante theme further by adding an innovative character select, allowing players to shape their gameplay by choosing their hero at the game's outset. We also spent a lot of effort weaving a compelling graphic novel style narrative throughout the player's journey, introducing intriguing side characters and heart-pounding action sequences, all brought to life by captivating artwork, immersive sound effects, and a gripping musical score. This synergy of gameplay and storytelling really brings the excitement on every spin, and we really reached new levels with Crimson Moon story wise. It almost feels like a motion comic.
Crimson Moon delivers exhilarating gameplay, with some features we'd never worked on before, including the 3×3 Super Block during Free Spins and the Win Booster™ option boosting players' chances of trigger the Link&Win™ feature, all of which amplify the win potential with players chasing big wins of up to 12,000x the bet!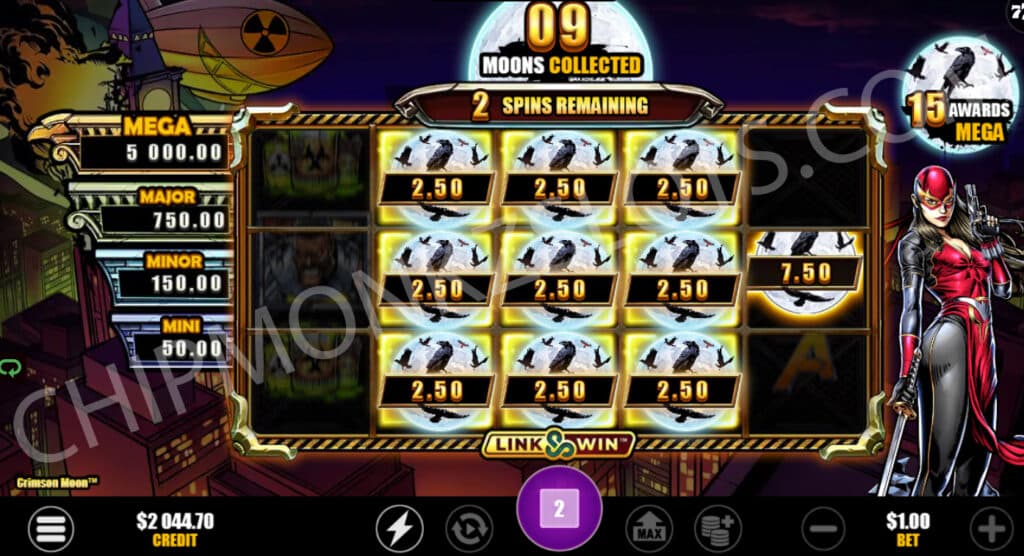 What is your next launch, and what are the main aspects of this game that players can be excited for?
We're pretty excited for our next game, "Gods & Pyramids Power Combo™," a fantasy adventure themed slot filled with ancient Egyptian legend and lore, launching November 2023. In the game, players embark on an epic journey to appease the three Gods of Egypt and win their favor to unlock a treasure trove of spoils. Like Crimson Moon, it's a high volatility slot, but with a very different feature mix. In Gods & Pyramids Power Combo™ there are three free spins features that can be triggered singularly or combined by collecting the different-colored scatter symbols. There is also a chance to retrigger or upgrade free spins for additional features, wins, and bonuses! The game also has a Buy Feature to instantly trigger free spins features, so players can pick and choose the features they prefer. Gods & Pyramids Power Combo™ promises to bring the thrills and has beautiful graphics and soundscapes, with 7 free spins combinations giving players more ways to win, with payouts of up to 12,400x their total bet! We're looking forward to its launch later this year.



What can we look forward to from Infinity Dragons Studios in 2024?
In 2024, you can expect a lot of exciting developments from the studio. Our team is hard at work on a diverse range of projects, each designed to push the boundaries of gaming and deliver unique, immersive experiences to players.
We'll be teasing other game releases on social media and promise that 2024 will be a year filled with innovation, creativity, and exciting thrills, with more chances to win big!