Mad Cars Q&A – Push Gaming
Mad Cars is the brand new slot release by the studio Push Gaming, available to play August 10th across all sites. Below I have a small Q&A, with questions asked by myself and answers from the director of the game!
What inspired the art work style and design?

The theme is based around a post-apocalyptic wasteland, overrun with maniacal petrol-heads. A popular theme across entertainment – with the obvious influence being the "Mad Max" movie series – we wanted to put a 'Push' spin on it by leaning towards a more comic book aesthetic, which adds a playful spin to a traditionally gritty subject.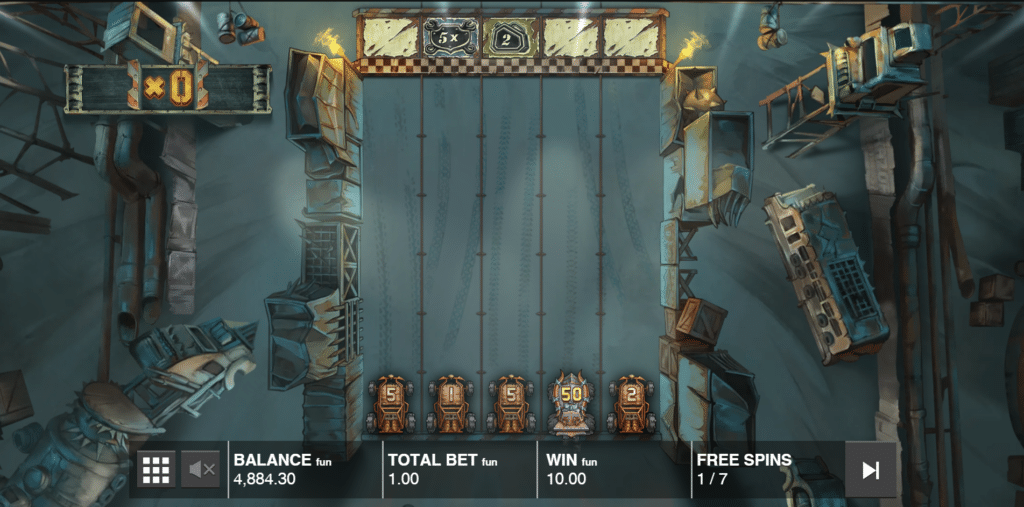 Why this theme in particular?

As with most of our games, the theme was led by the game's primary mechanic, which for 'Mad Cars' is focused on our starting grid of battle vehicles racing to the finish line, and all the excitement and tension that comes with it!

What is unique about Mad Cars, compared to your other slots?

Mad Cars inspired us to create "Race Reels", a unique mechanic that involves instant prize symbols progressing towards a finish line when they receive boosts and upgrades from the "Booster Reel." This is a new mechanic and you can't find anything similar in other games in our portfolio.

Possible sequel in the future for this game?

A sequel is definitely possible! We are looking forward to that for sure, but it also depends on the audience reaction and performance of this title.