Nailed It! Games (Dog Days) – Q&A
Founded in 2021, Nailed It! Games has already made waves in the industry with its forward-thinking style of game creation. Pioneering brand-new mechanics and unique gameplay, the studio prides itself on innovative, high-quality slots that are made with entertainment at their heart, and have even more releases in the pipeline for us to enjoy! We spoke to Pawel Piotrowski, co-founder of Nailed It! Games, to discuss the motivation behind creating his own studio, their recent releases and what we can look forward to in the near future in this Nailed It! Games Q&A.
Hi Pawel! Thanks for speaking to us. Let's start from the beginning – what spurred you and Grzegorz, Nailed It!'s co-founder, to create your own studio?
Thanks for having me! I've been in the industry for over eight years now. I initially got involved after spending some time playing online casino games, and being a player myself, I often wondered how the game development process actually works. After a short while, my dream was to start creating casino games professionally. I joined Yggdrasil just after its inception, starting as QA and working my way up to managing the company's new games roadmap.
I met Grzegorz Przybylowicz very early on in my career, and we quickly realised that we shared the same vision – we wanted to create a small yet dedicated team of specialists that could have a real impact on the industry with new, innovative products. We founded Nailed It! Games almost two years ago, seizing the moment to pursue our passion and build something of our very own.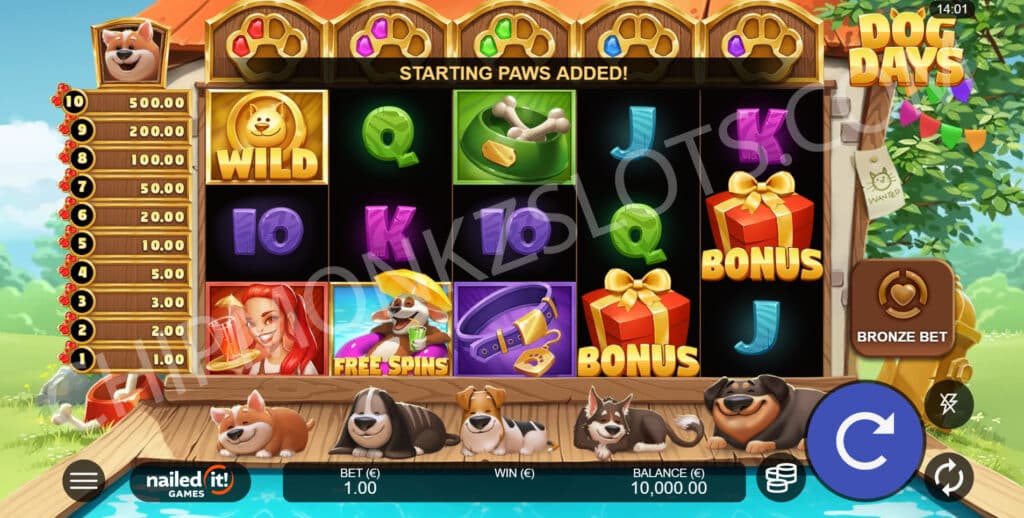 As an independent studio creating unique games, what are the main factors you consider when it comes to creating a successful slot?
Our main focus, first and foremost, is the quality of our games. We really home in on things such as game mechanics, visuals and audio, ensuring we're putting something out that we're truly proud of. Many players base their opinions on games on their first impressions, so we want to get off to a flying start with a name, theme and design that will attract new players.
We also have to keep our eye on current trends in the market and anticipate changes on the horizon. Engaging, innovative mechanics, easy-to-understand gameplay and big prize potential will keep players returning – these factors all have the potential to make a slot a player-favourite. We're players ourselves, so having the ability to create titles from scratch means we understand exactly what players are looking for, and how to push the boundaries of the industry.
Rome Supermatch™ is your latest release, a game with a truly innovative mechanic we haven't seen before. What inspired this release?
We created the Supermatch™ mechanic to usher in a new era of slot gaming – ignoring the typical restrictions faced when it comes to creating a new title, we wanted to introduce a whole new way to enjoy slots. With the majority of players using their mobile devices to take a spin, we focused on creating a mechanic that works just as well on smaller portrait screens as it does on desktop.
The buildable rows present in Rome Supermatch™ are something new to the market. Marrying revolutionary mechanics with accessibility means the feature lends itself to playing perfectly on any device. We wanted as many people as possible to be able to experience this new era in slots.
In terms of theming, we wanted to create something truly beautiful for our very first Supermatch™ release, which is why we looked to Italy. The gorgeous architecture and rich history make for an engaging design, with iconography that many will be familiar with and enjoy.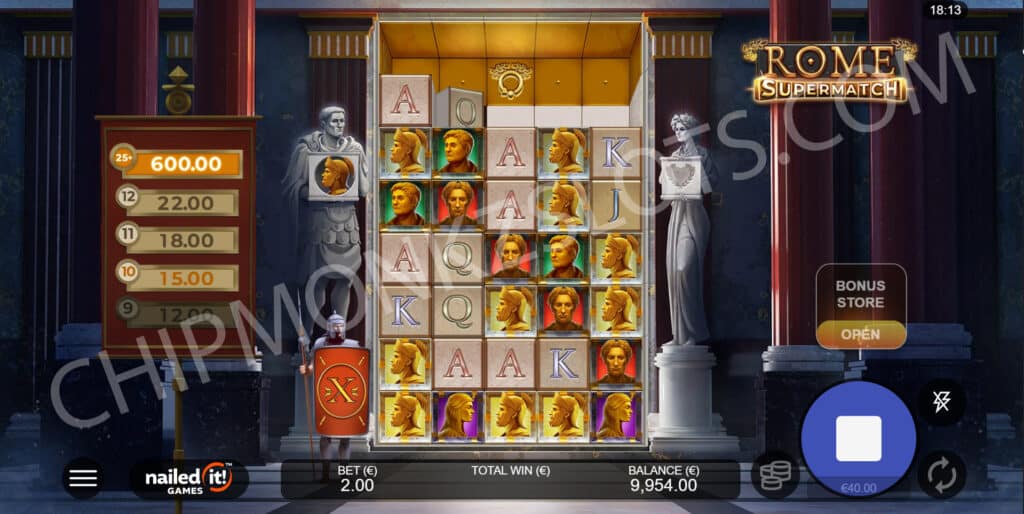 Looking ahead to the future, Dog Days is the next game in the pipeline from yourselves – what are the main features players can get excited about ahead of release?
One of the things we're most excited about with Dog Days is just how much agency players have over the gameplay. The game offers three different types of bets, allowing players to spin how they like. That could be increasing the number of wilds present on the reels or improving the Paw Collection and Tasty Treat Collection mechanics, giving people more chances to collect extra prizes during the base game and allowing each player to enjoy the slot in their own unique way.
Landing at least three Bonus symbols deliver great instant prizes or Tasty Treat tokens, and this can be won in both the base game and free spins. The free spins bonus round is awarded when players land three or more scatters on any spin. Line wins and bonus game wins are tripled in value during this round, with Tasty Treats also being collected throughout and paying at the end, providing lots of big win potential and allowing numerous mechanics to work concurrently.
There's also a pay ladder to the side of the reels in Dog Days, showing win potential in the Tasty Treat Collection wherein players collect bones to increase their wins, climbing the progress ladder. It's a thrilling, engaging slot with plenty of different ways to win. The title's features and mechanics clearly showcase how we want to break out of the constraints of slot-making and keep releasing innovative titles that will engage players in a whole new way.
Finally, what can we look forward to from Nailed It! in 2023 and beyond?
We've got some fantastic releases in the pipeline! We'll be revealing another Supermatch™ game soon, and we'll be releasing slots with new, unique mechanics that people are increasingly coming to expect from Nailed It! Games. We want to keep pushing both ourselves and the boundaries of slot-making and we're confident our upcoming releases will do just that.
Our goal is to be releasing a wide variety of new titles by 2024, and with our incredible team, we're almost there. Look out for plenty more games from us in the coming months. Thanks so much for having me here – we think the slots are great, and we hope you do, too!