Phat Cats Megaways Q&A – Kalamba Games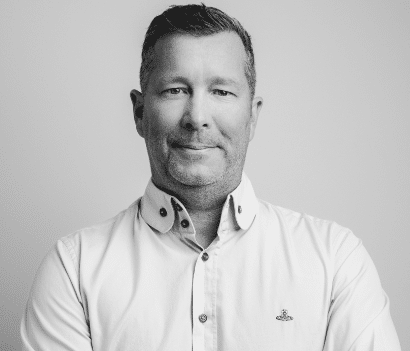 We are taking a step back from World Cup coverage and catching back up with the world of casinos. With many exciting launches and announcements to look out for. I recently had the opportunity to sit down with Andrew Crosby, Chief Commercial Officer at Kalamba Games, to discuss their next exciting release Phat Cats Megaways, which includes a wide range of intriguing mechanics and features. Including the use of the infamous Megaways tool and a max win capped at 20,000x on offer. A full in-depth review is on the way for this slot. With this wonderful Q&A, we learn all about Phat Cats Megaways, the vision behind the game and more in-depth behind the creation. Plus, some news for 2023 launches! This game is launching on November 30th; let's get into the questions;
What was some of the inspiration for Phat Cats MegawaysTM and how does this influence the game's overall design and gameplay?

I'm a huge fan of the movie Casino and wanted to create a game based around those casino bosses and the other characters in it. '70s Vegas is a great period for both art direction and sound and I'm pleased with the way we've captured both here – I'm certain players will thoroughly enjoy this theme too. Mechanically, the game has been inspired by other successful titles I've been heavily involved with, plus the best in current trends in player experience and user interface design. All of these elements work together to create an engaging and entertaining slot.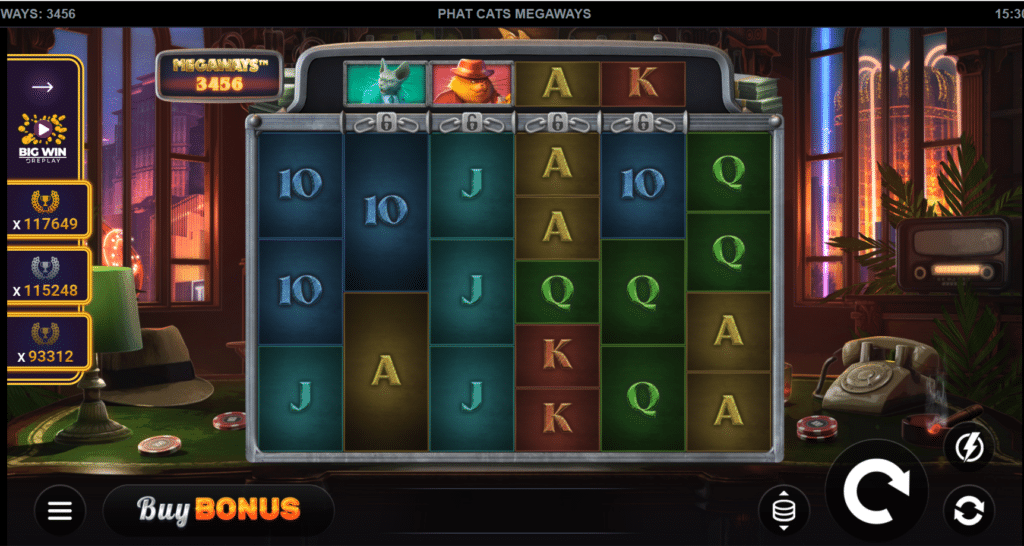 Phat Cats MegawaysTM takes a fresh direction for a Kalamba game – can you tell us more about this?

We have recently signed the MegawaysTM agreement, allowing us to use the popular fan favourite mechanic in our titles and we wanted to create a new style of MegawaysTM game that ramps up the volatility of our games compared to previous ones in Phat Cats MegawaysTM. Moving forward, we will create a premium title every quarter whilst maintaining our current release schedule of up to four games a month. We'll continue to provide a broad base of content for all players, including new maths and game design, plus exclusive and seasonal content like Football Blast which has been released in time for the World Cup. We have seen this new approach be welcomed by both new and existing fans of our portfolio of hit games and are excited to create more innovative experiences for players.
What do you think it is about this game that will be particularly exciting for players?

The bonus game offers a huge amount of big win potential, creating a lot of excitement in the game. For example, once you have built up the multiplier and you are waiting for what the mystery symbols will reveal, these can potentially give you some massive wins. These two features work simultaneously and can deliver astronomical wins that players will love, I recently got a 56x multiplier whilst testing the game and the mystery symbols then revealed the chip bet multiplier symbols. That was a huge win – but there's even more with a maximum potential win of 20,000x the player's bet size! We are looking forward to seeing some big win clips, videos and pictures from Kalamba fans upon release.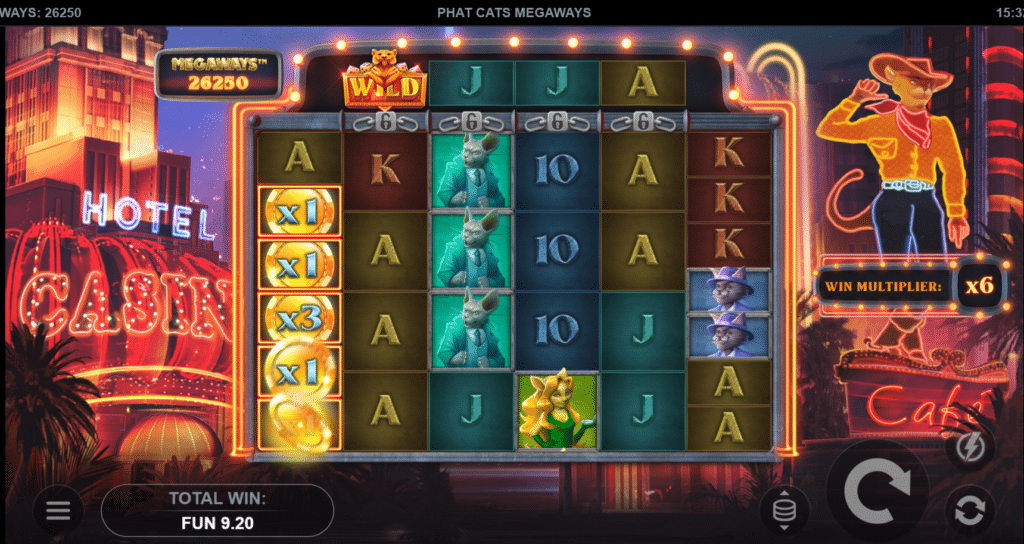 MegawaysTM is a well-established mechanic, how does it work in this particular game?

We have used nudges alongside the mechanic which I'm not sure if it is a first or not with MegawaysTM but I think it is, and it demonstrates the innovative features we add to all our titles. The nudges and the mystery reveal together will offer the players huge amounts of potential, anticipation and, fundamentally, excitement as multiple features are at work at the same time within the bonus round.
Could you tell us more about the bonus game found within Phat Cats Megaways™?

When entering the bonus game you have two stacked reels of mystery symbols to start on reels two and five. With every spin, the mystery symbols nudge down and the multiplier increases by one. As long as you have the mystery safe symbol on the reels then the Free Spins will continue and the multiplier will continue to increase, so Free Spins are potentially infinite! At the start of the spins you have potential but by the end of the spins with the increased multiplier players have massive potential for mega wins.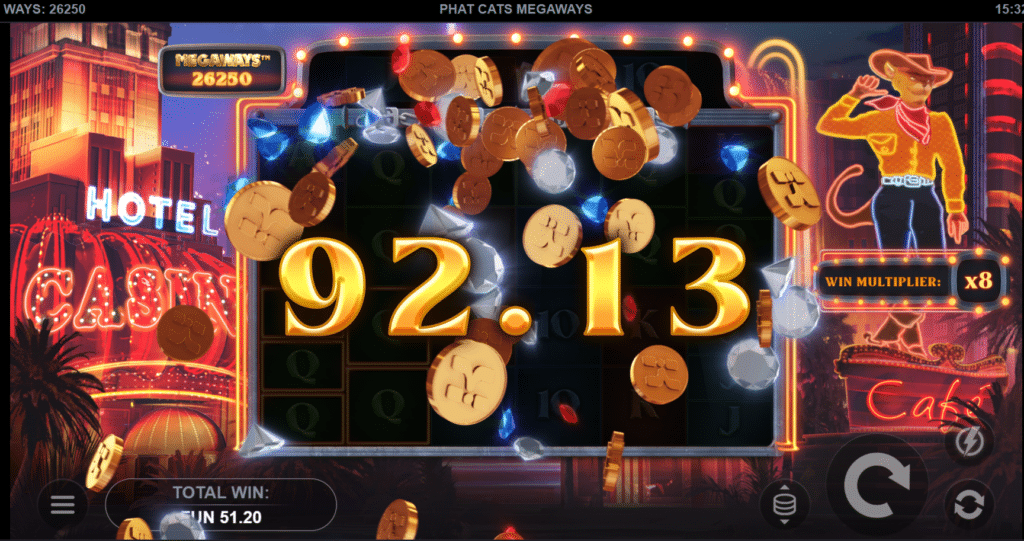 Phat Cats MegawaysTM includes a Buy Bonus option, like most other Kalamba games – why do you think the feature is so popular?

There has always been potential in the free spins round of slots and previously players would have to spend endless amounts of time to hit the bonus or scatter symbols to have a chance of winning big in the bonus game. Having a bonus buy option allows a player if they wish to enter directly into the bonus game and try their luck. It's also become extremely popular with streamers and in recent years they often buy big bonuses in these games that can offer huge rewards.
What does the rest of 2022 have in store for Kalamba Games?

We will continue to roll out our games to new partners and expand our move into new markets. We have a great platform and we will continue to utilise its potential using our bonus tools and our new self-funded Cash Drops. On the games front, Kalamba will continue to develop products with the next premium title – scheduled for March 2023 – already looking very exciting. I can't wait to start showing it to our partners in time for release.