Ludwig's Million Dollar Poker Tournament
I hope everyone had a lovely weekend, especially in the UK, since it was a bank holiday! Today I have another exciting casino news article to keep you all up to date. I recently spoke about Mizkif rejecting an incredible gambling sponsorship deal. Which was $35k an hour, and spoke about the casino industry growth thanks to the streaming platform Twitch. Tv. Another Twitch streamer known as Ludwig has begun broadcasting some casino content. Ludwig has been streaming on twitch since 2018 and has 3.1 Million followers. Streaming a variety of gaming and just chatting content. He also has a Youtube channel, with 2.9 Million subscribers and videos uploaded frequently. Winning the Streamer Of The Year Award at the 2022 Streamer Awards. We will be learning about the streamer's latest stream, which has gone viral! Ludwig's Million Dollar Poker Tournament.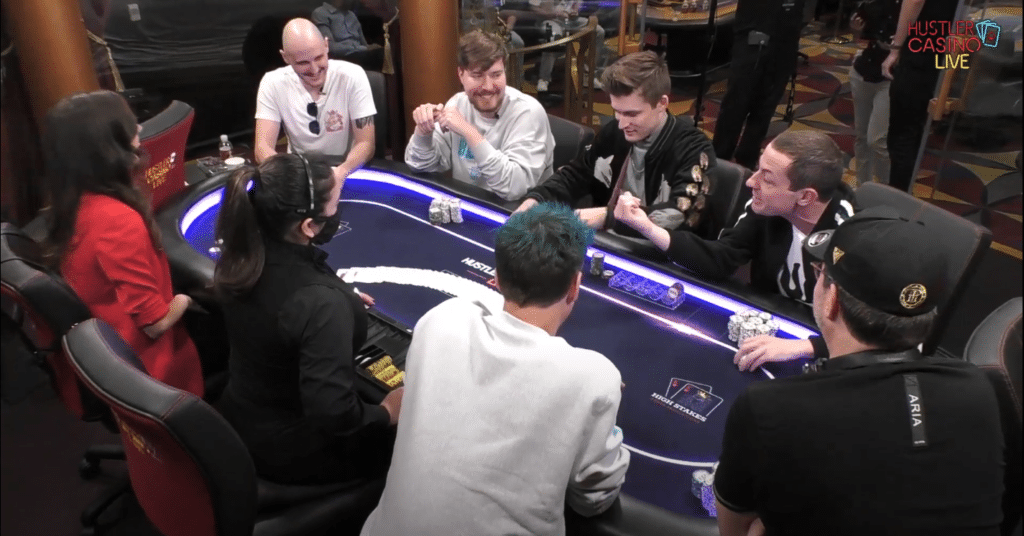 This poker tournament was streamed live on May 2nd, with over 1.3 Million views currently. Now trending in the gaming category. The tournament went on for 8 hours, with 9 well-known content creators battling to win 1 million dollars. The stream was hosted by Hustler Casino Live, based in California. Content creators included xQc, Mr Beast, Ninja and Ludwig himself. The tournament is definitely worth the watch. I will not spoil who wins the million dollars.