Neymar's Twitch Gambling Streams
In recent years we have seen a rise in popular streamers agreeing to casino deals. Streaming casino content to their audience, earning thousands and even millions in some cases. Streamer xQc was one of many popular content creators who began these gambling streams. Lost 1.8 Million in one month alone, and his affiliate link reached 119 Million. In recent news now, even professional football players are turning to casino sponsorships and streaming content on Twitch. Let's look into Neymar's Twitch Gambling Streams.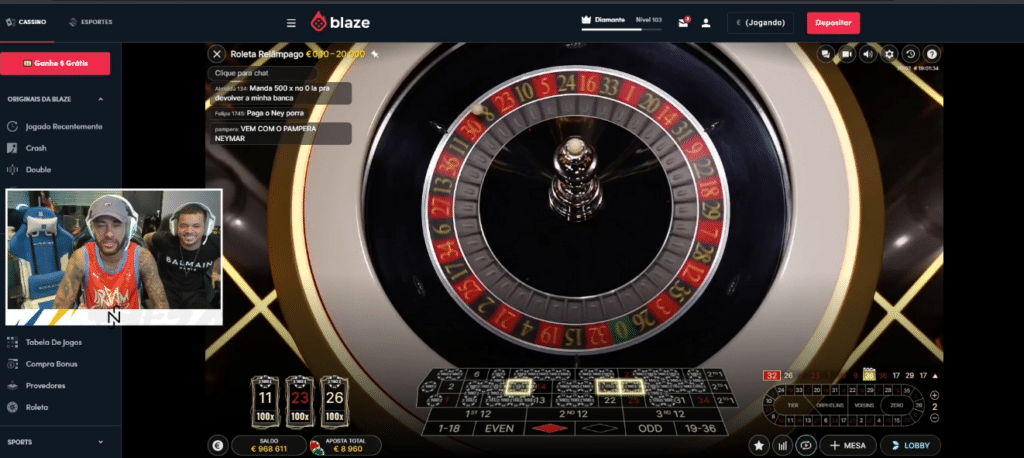 Neymar is a Brazilian professional football player who is signed with the club Paris Saint-Germain and is part of the Brazilian National Team. Scoring 77 goals in 124 matches and has won over 40 awards in his career so far. He is also 1 of 3 football players to score at least 100 goals for three different clubs. It is common for athletes to work with casino brands and to promote gambling within the industry. In 2021 he took on an ambassador role for Pokerstars.net while also continuing his partnership with Flutter. However, now Neymar is sharing gambling content on his Twitch channel, which has 2.1 Million Followers, while also promoting these gambling streams on his other social media. Such as Twitter which has 61.4 Million Followers, and Instagram, with 202 Million Followers.
The decision to stream gambling content to his huge audience is controversial to some. Due to his influence and his audience which includes the younger generation. Sharing these streams across his social media network and it being easy to access this content while underage can be dangerous. It is also beneficial for both Neymar and Blaze Casino. We might see more athletes joining him with Gambling content on big streaming platforms in the future. What do you think about his decision?
Twitch Clips
https://www.twitch.tv/neymarjr/clip/AthleticRespectfulSageAsianGlow-73m_gKFyyg4oI6zk
https://www.twitch.tv/neymarjr/clip/GlamorousRamshackleBunnyKlappa-4eP91JK6B8na8NC8